You Can Trust Our Well Experts
Water Pressure | Tank Service | Water Quality
Well & Pump Services in North Carolina

You Deserve Fresh Drinking Water! 
Our professional team of well service technicians stand ready to help make sure your drinking water is clean and safe.

Your well water filtration systems and well pump service maintenance is very important to our commitment of quality well and well pump repair in North Carolina.

We Take Action For Your Clean Water.

Contact Action Well and Pump For Expert Well Service!
Are You Having Water Pressure Problems? 

We Can Fix That!
WELL PUMP REPAIR | WELL TANK REPAIR | WELL FILTRATION
Well Pump Repair
Liners
Holding Tanks
Well Casing Repairs
Well Water System Service
Clean Water Solutions
Water Filteration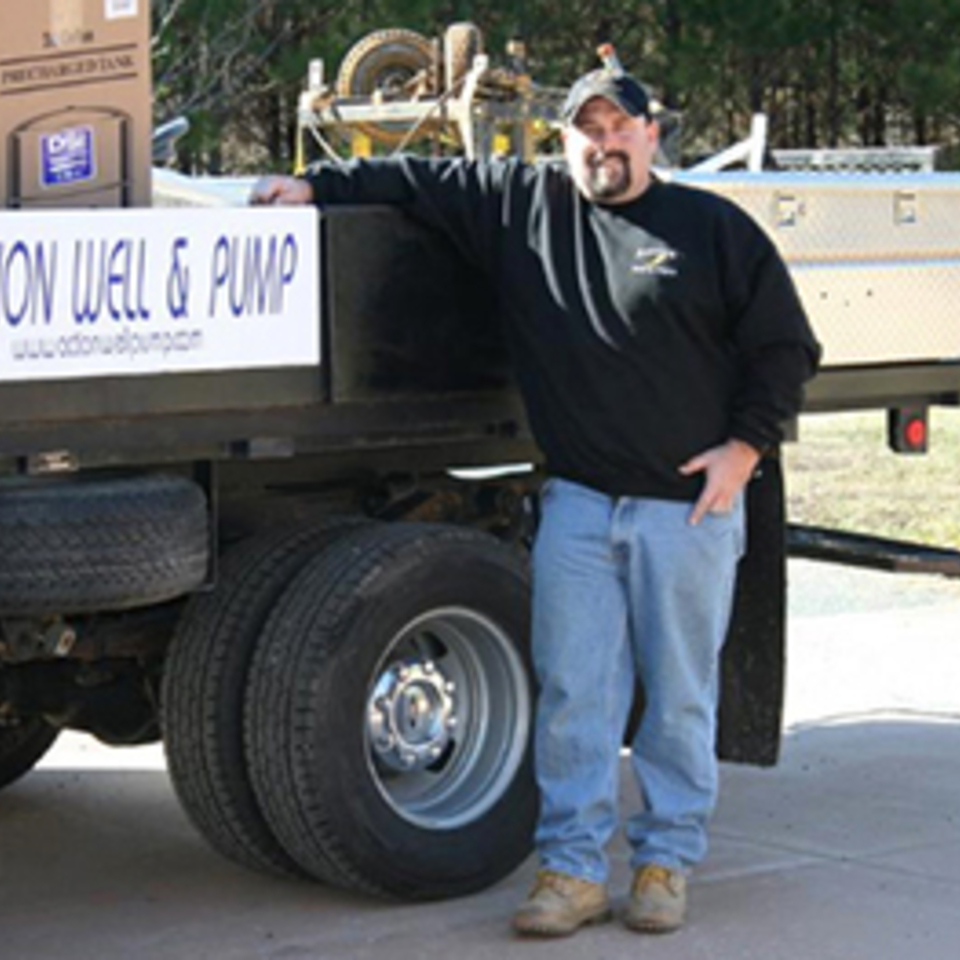 Odor Eliminating System
Sediment Removal System
Leak Repair
Pressure Switch
Water Filter Systems
Pump Repair & Holding Tank Warranties
Warranties on Pump Repair & Holding Tanks
Well & Well Pump Services | Odor Eliminator Services
Odor Eliminating System

Does your well water have a rotten egg smell?

Sulfur water is a condition where the running water contains a high amount of hydrogen sulfide gas that escapes into the air when the plumbing line is opened, giving a distinct "rotten egg" smell.

You need The Sulfur Eliminator! Click Here!
More Well and Well Pump Services In NC
Well Water Holding Tanks/Pressurized Bladder Tank

It is important to your well pump to have a properly sized well tank to get the maximum life out of your pump. When determining the size of your water storage tank, you will need to consider well pump horsepower, pump capacity and overall demand of the storage tank.

Action Well & Pump will be happy to help you decide which type, size and brand of water tank will work best for your needs. Give us a call today to discuss your well water holding tank needs!

 

Sediment Removal System

Sediment can be a serious problem for well-supplied water systems. It can cause deterioration of fixtures and appliances, and result in loss of water pressure.  We can help identify the source and type of sediment in your system—and provide a solution to its damaging effects.